THE ULTIMATE DIGITAL LOGBOOK APP FOR AIRLINE PILOTS
Track your flight time on the go
EFFICIENT, ORGANISED,
AND STREAMLINED
Easily track your flight hours, document flight information, and monitor your progress as a pilot. Say goodbye to manual logbook entries and paper-based tracking, and say hello to a more efficient, organised, and streamlined way of logging your flights.
FlightDesk has been designed with the needs of airline pilots in mind, providing a simple, yet comprehensive solution for logging flight information. Whether you are a seasoned veteran or a new recruit, FlightDesk makes it easy for you to document your flight time, route, and any other important details. With the app, you can quickly and easily access all your flight information from one central location, so you never have to worry about misplacing your logbook or losing important information again.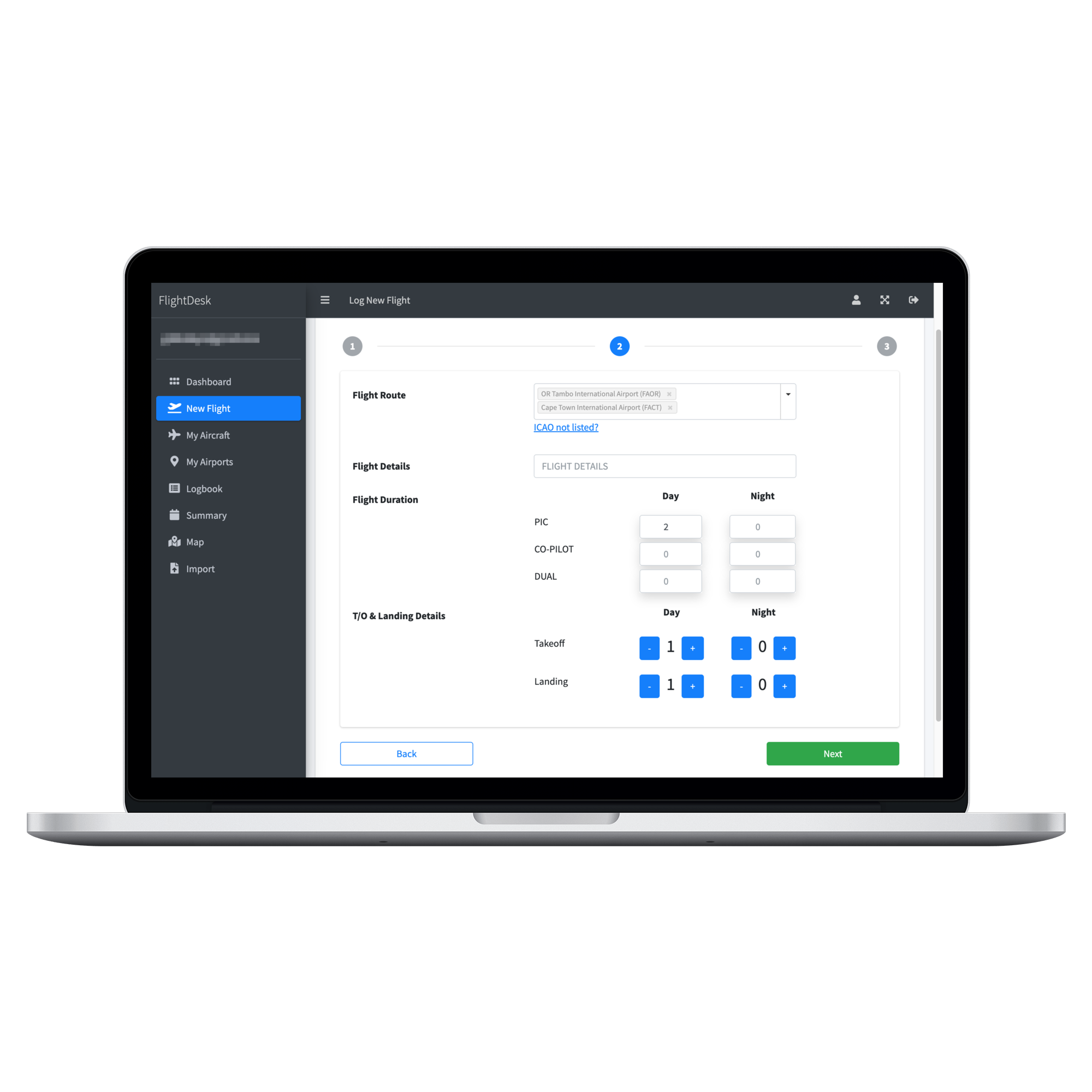 FlightDesk provides features to help you track your progress as a pilot. You can view your total flight time, the number of flights you've taken, and the types of aircraft you've flown. This information can be incredibly valuable when you're looking to advance your career, or when you need to prove your flight hours for insurance or regulatory purposes.
FREQUENTLY ASKED QUESTIONS